I haphazardly stumbled across this song on a Spotify playlist this past week, completely unprepared for what I was about to hear. It hit my ears with a surprise force that made me want to run and hide underneath a bed, and then at the next second, crawl back out and get as close as possible to it, drenched in curiosity. The song: Tokyo Sunrise by LP and her amazing band.
LP, born Laura Pergolizzi, is a native New Yorker. She got her start with the band 'Lionfish' and since the early 200os has been producing and performing her own work, as well as writing for other artists. It is surprising to see that her resume includes writing songs for well-known pop artists such as The Backstreet Boys and Rihanna. Fortunately for us, LP broke free from the the behind-the-scenes and went center stage with her album release this past year of 2012. The 5 song EP, Into the Wild is well-named, as it incorporates its own jungle of instruments, such as violins, cellos, ukuleles and flutes.
The only way I can really describe LP and her album Into The Wild is that, it's a bit like Winter: Her voice is the chilled blast of wind you feel when you first step outside- it makes you feel awake and alert to life and feeling- and then the instruments are what take you into a warm fireside, and hand you a cup of tea to thaw out. It's a wonderfully blended paradox: enough soothing instruments to relax you, and enough powerful vocals to make you feel fresh and alive, even if you are just sitting at your desk.
Give it a listen and see for yourself, and have a great weekend!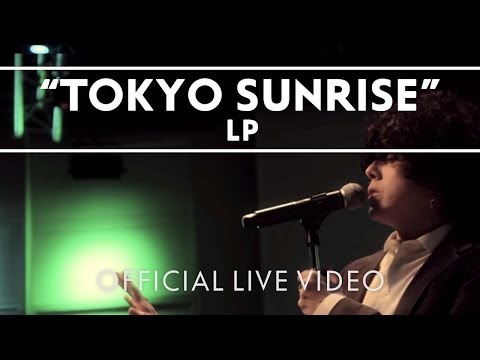 Photo credit: LP

2013 has just begun, but the 2012 Middle East trip is still fresh on our hearts and minds. Take a peek into what the trip was like from our very own staff member and middle east traveler, Gisele Pitot:
Surfing The Nations' Middle East outreach for 2012 was a blast! The team returned just before Christmas and we were spoiled with  adventure in Egypt and Israel. Six of us from three continents met up in Cairo and spent a week taking in the chaos, sounds of revolution, camel rides, pyramids and – most importantly – the friendship of our Egyptian friends.We were really blessed to have insight to the state of things in Egypt by being invited into the lives and homes of a few guys in Cairo. We got to walk through Tahrir Square a few times, soaking in the atmosphere and providing encouragement to our local friends.From Cairo we headed for the waves! A week with the surf crew in Agami, Egypt turned into two as a lost passport set us on a whole new adventure. One man's disappointment is another man's opportunity and we saw the door for deeper relationships open with our friends in Agami as our time there was extended. The Agami crew are so full of life, fun, songs and passion– it's hard to not feel like we were really the ones blessed and loved on.Besides the surf guys we got to see old friends – Wes Luke! – and make new friends with some of the more affluent student's of Alexandria, who also had revolution on their minds. Passport problem solved, we hopped over to Jerusalem, Israel. What a privilege to experience this city . I am convinced there is no other like it in the world. So special to so many, so hotly contested, so much passion and controversy surrounding it. We got to once again, walk the streets, the walls, befriend local people, share life as a team and see the ancient sights. From there we once again headed for the surf – Tel Aviv! We were hosted with much love by Ido Dar-El, Israel's foremost deaf surfer and a fellow believer in the idea of "surfers giving back". We got to meet up with old friends in the water and on the land building lasting relationships from the other side of the world. -GP
Zach Trein, a native Floridian and avid surfer, joined Surfing The Nations almost three  years ago as a full time staff member. Zach's primary goal was to go to Bangladesh and develop the surf culture.  By providing the education and tools needed for the
locals to produce and maintain their own boards, Zach has been doing just that. Here, he shares his account of the first time he heard about Bangladesh and the progress he's seen since arriving in the seaside town of Cox's Bazar. Enjoy!
"Surfing has taken root in Bangladesh. Jafar Alam, the country's first surfer, is a national celebrity whose days are packed teaching  and promoting the sport throughout his country. He is one of 60 core Bangladeshis who call themselves surfers and are pioneering the sport to creating their own unique surf culture. Yet in a country of 160,000,000 people, where surfing popularity is spreading like fire, why are there only 60 regular surfers? The answer is simple: The number of surfers is determined by the same number of surfboards available. Surfing the Nations recognized this need and started meeting it by bringing surfboards from Hawaii to Bangladesh every year since 2003. support the surfing community.
After meeting Jafar in Indonesia in 2008, and hearing about the great need for surfboards and basic things like surf wax, a dream that I buried years ago reignited. The dream that started on my first day surfing: to make surfboards. The lure of getting to work, creating, shaping, painting, and surfing on something I had made fascinated me. The ability to close up shop and head to the beach when the waves were good, gripped me. That dream was eventually put on the shelf while I pursued other things people my age are supposed to, like getting a college degree. Making surfboards for my friends was my only connection to that dream, and it was few and far between. Whilst talking with Jafar, my mind was flooded with the idea that I need go there and help to develop surfboard shaping. Out of all the countries in the world that needed surfboards, Bangladesh was at the top of the list. I had an opportunity to to do something I had dreamed about and also further Surfing The Nations vision to develop surfing in that country. The dream was the same, but the motives had changed from my own enjoyment, to serving others, which has always ended up being more satisfying.
This past November, a local Bangladeshi named Kamrul and I made our way through the country in search of the raw materials used to make surfboards. We met up with a rad French organization that was developing jute, a local natural fiber, into a cloth that could replace fiberglass. To our surprise, we found all the materials needed for surfboards through the shipyard. Kamrul and all the other surfers were blown away; It was actually possible for them to make their own surfboards! Soon, they would no longer have to wait once a year for a chance to be given a surfboard by Surfing the Nations. They can now make and surf new shapes they never have, or start a surf shop to produce and sell them. The community of surfers can now enjoy the sport and earn a living doing what they love.
Surfing The Nations returns to Bangladesh this April to further the development of surfboard making and to share hope and love with the people. We have a lot of work cut out for us: sustainable and eco-friendly materials need to be adapted, shaping rooms need to be built, surfboard and fin design need to be taught, and the surfers need business training. Surfing The Nations would like to invite you to be a part of this. Whether you are a surfer or not, you can join us and bring stoke to Bangladesh. We are heading out on April 10th-May 3rd. If you can't come, but would like to help out,we are also looking for donations of surf gear and supplies to take with us. For more info on ways to help out, email go@surfingthenations.com"  -ZT
Some blogs – admittedly – can make us feel less than thrilled with our own lives: all that we see featured is the best of the best, the good times, the perfect images, the things to be proud of. If anyone has a unique and blog-worthy life, it's The Grommom's Monica Swanson. Living on the North Shore of Oahu, Monica blogs about her life as she raises and home schools four energetic board-riding boys. You can imagine that she has a lot to blog about on any given day, and Monica could easily make her life look perfect, but she chooses to write with a fresh transparency that lets us glance into both the beauty and the struggles of her life.
The topics covered on the Grommom are widespread: motherhood, health, fitness, food, surfing, Hawaii, and entertaining are just a few you'll find (not to mention, some great giveaways!) Monica's posts are always sure to uplift and inspire her readers, but perhaps one of the best reasons to read the blog is that I have personally met her and can say that whatever she is doing is working (and I am not just talking about her soup recipes). Her eldest son was part of last year's STN trip to Indonesia in July. The way he and his brothers interacted with all the new people they were meeting here at STN and with each other was heartwarming and rare. The Grommom blog is excellent, but then it's easy to see how an excellent blog can be the overflow of the amazing journey that Monica has dedicated herself to as a Mom. You will want to get this woman's advice, you will want to hear what inspires her, you will want to take the chance to share in her life as she goes through the joyful moments and the rough spots.
Monica puts her heart and soul into her work on the Grommom, but the overarching theme of her blog lies far beyond the laptop: it's about the people in her life. There are a lot of things that we busy ourselves with that can define us, like where we live, our careers, our activities, but even living in a Hawaiian island doesn't constitute paradise. Monica reminds us that true paradise is found in the relationships we have. That's the paradise that you don't have to get on plane to find: the one that is found in your child's eyes, in your mother's voice, in your best friend's laugh, in your spouse's embrace. You can't find room for it on pinterest, or recreate it with any amount of words. That is the paradise that Monica lives in and shares first and foremost.
Go ahead and add The Grommom to your bookmark bar – you won't want to miss a post!
Photo courtesy of Monica Swanson.
Surfing the Nations headquarters is swarming with a huge population of Swedes.
Lucky for us, Swedes seem to be pretty on top of it in the style, fashion, design, music, and other creative realms. We are constantly presented with the opportunity to glean from their ways: some things we've adopted (fika, Swedish chocolate balls, and of course, a love for IKEA) and some things we've  just left to the Vikings (watching Donald Duck to celebrate Christmas..?) All that to say, you don't have to look much farther than Scandinavia land for something fresh and rad. This weekend's jam Amanda and Rasmus comes straight from Gothenburg. The cool thing about these guys is the power of their teamwork: Amanda write poems and Rasmus puts music to those poems and presto!- a song is born! That's a pretty amazing collaboration if we say so ourselves. We imagine it probably takes some pretty creative and flexible people to be able to combine their arts so wonderfully.
Check out this upbeat track Follow Me from their four song EP (also called Follow Me).  Download the entire EP with soundcloud here.
When I found the 'Black Cab Sessions', three thoughts went through my mind:
1. I would love to be a passerby at a stop light witnessing what this looks like from the outside.
2. Is this what people did on road trips before radio? They must have.
3. This is amazing.
The Black Cab Sessions is basically some rad musical artists piling in the back of a black cab in the UK (and there's also USA sessions) and taking a drive whilst playing and recording a song. Brilliant. There are literally hundreds of sessions to choose from.
Don't you feel like you're right there with them? I found it almost therapeutic following them as they weave through the streets and play.
Check out these takes:
Happy Weekend!
photo cred Black Cab Sessions
For today's Weekend Jam, we bring you the unique and awe-inspiring range of Pat Grossi's Active Child.  There is no exaggeration when I say my mouth literally dropped when I heard this guy weaving perfection with his vocal chords. The song "When Your Love is Safe" is one of his great tracks that brings a ballad with a beat. And do we even need to mention this dude's playing a harp? Must see, must listen, must buy here.
Continue Reading
…And they're off!
Last night we sent out five of our staff to California, thus beginning our 2012 California/Mexico Recruitment Tour. I had a chance to peek at their schedule and it looks pretty packed with visits to Azusa Pacific University, Point Loma, Hurley International and the Dane Williams Memorial Surf Festival – and that's just in California.
Continue Reading
I think we've found our Autumn soundtrack.
L.A. based band  'Lord Huron' released their debut  full-length album  Lonesome Dreams this week and in no time we were sold on every track.
Here's what NPR's Stephen Thompson had to say: "Lonesome Dreams comes along at just the right time of year, meeting as it does between the beachy lightness of summer and the bittersweet plaintiveness of autumn. It straddles the seasons with disarming deftness — sunny enough to distract, sweet enough to comfort."
Continue Reading