…And they're off!
Last night we sent out five of our staff to California, thus beginning our 2012 California/Mexico Recruitment Tour. I had a chance to peek at their schedule and it looks pretty packed with visits to Azusa Pacific University, Point Loma, Hurley International and the Dane Williams Memorial Surf Festival – and that's just in California.
Continue Reading
I think we've found our Autumn soundtrack.
L.A. based band  'Lord Huron' released their debut  full-length album  Lonesome Dreams this week and in no time we were sold on every track.
Here's what NPR's Stephen Thompson had to say: "Lonesome Dreams comes along at just the right time of year, meeting as it does between the beachy lightness of summer and the bittersweet plaintiveness of autumn. It straddles the seasons with disarming deftness — sunny enough to distract, sweet enough to comfort."
Continue Reading
It's been raining a lot these past few days, so to match the mellow mood for this week's Weekend Jam we bring you a beautiful song from The Cinematic Orchestra. This is an older one but so beautiful. The instruments give it a gorgeous and haunting sound to accompany amazing vocals. This song is called 'To Build a Home". Most STN staff and volunteers are pretty far from their childhood homes but have come to find an Ohana and home here in Hawaii. What corner of the world have you ended up finding a home in?
Josh Garrels does it again. If you have not already checked it out, Love & War: B-Sides & Remixes is available for free download.
This second free download album was sparked as a celebration of what was deemed a Year of Jubilee.
In ancient times, the Year of Jubilee would fall at the end of seven cycles (the 49th year), and on this year debts were forgiven, slaves were set free, property was restored to its original owner, and the land was given rest as it was a year for the people to rest from their labors as well. And in 2011, Garrels did just that. His recently released album "Love & War & The Sea In Between" was made available as a free download and all proceeds from album sales were donated to non-profits, musicians, missions and ministries.
Continue Reading
As early as pre-school, I remember bodysurfing in the Wilmington area of North Carolina. A few of my beach vacation memories are filled with warm sun, but more often than not, the clouds were ominous, the thunder ripped through the air and the waves were, what my sister and I called at that age,'angry'. This was because our family vacations always coincided with the East Coast's hurricane season. My Dad is something of a nature lover, a man who meets it with awe and curiosity and taught us to do the same. Those two combined meant we were always set to ride out the storm when even the locals were boarding up and heading out. One day, while in Charleston, South Carolina during Hurricane Charlie, our Dad looked out the window and declared we were' going for a walk to look at the waves'. We hoofed it through the wind and the trees whipping back and forth and joined the party of two that were already at the beach- the news anchor and her cameraman (Needless to say, 'storm chaser' was on my list of possible career choices, having gotten pretty comfortable with them.)
Continue Reading
What do the Avett Brothers and The xx have in common?  Well, you can listen to both of these new albums in their entirety courtesy of our friends at NPR! Head over to NPR Music First Listen.
Continue Reading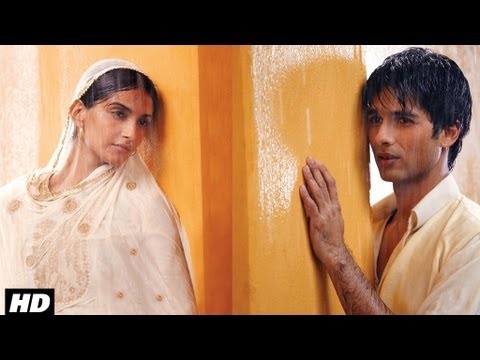 It's Friday! Here at STN we have an diverse blend of people, which means we always have a good bit of international tunes going through the office. In a few days, two of our surfers from Bangladesh return home and take a team of our staff with them. In honor of them, we give you the relaxing (apart from the creepy stalker-ish video) tunes of Bollywood! Have a wonderful and relaxing Labor Day weekend!
Artist: Pritam
Song: Rabbah Mein Toh, from the movie 'Mausam'
Ask Julie Nelson if dreams come true and her response will be an adamant, "yes." This past week I picked up a copy of Surfer Magazine and smack-dab in the middle was an article written by our very own surfer/journalist, Julie Nelson. Here's the deets: Julie reigns from the beautiful west coastal town of Cannon Beach, Oregon. This girl grew up surfing the waves off the Oregon coast and has salt in her blood to prove it. With a passion for writing, Julie went to school for journalism. But since coming out to STN in September 2010, Julie has been dedicated to living out STN's motto of 'surfers giving back.' So when given the opportunity from Bryan Jennings and John Cobian to write for Surfer Magazine, she was all about it.
Here's a tad shmidge of what she had to say in the article about STN, surfing and giving back: "Surfing is simply our language we choose to speak, but our message stays the same; meet needs, change lives and instill the principal of 'surfers giving back.'
Continue Reading
It's like a dream.
One of those dreams where you find out you've been a royal all your life and have a rich inheritance and a crown waiting for you. Or you've won the lottery and you're driving your dream car down a road to your home with an oceanfront view. But then, it's not a dream, it's a reality that, perhaps unbeknownst to you, you have a home on the coast of France!
That home has a name and it is 'Surf Hostel Biarritz.' Most hostels I've been at through my travels in Europe that are within a certain student-esque budget will offer you the following: the comfort of a sturdy bunk bed, and a breakfast of toast and jam with some coffee or tea. Those accommodations live up to most travelers' expectations of a value hostel. But Surf Hostel Biarritz, founded by Aussies, has chosen to go above and beyond. They are opening up the doors of their five-bedroom rustic converted basque farmhouse and handing you a board, wetsuits, and a bike, not to mention breakfast and a bed! (It seems like a bed would just be obligatory after they've given you everything you need to go spend your energy surfing and cruising the town). Surf Hostel Biarritz also offers two large lounge areas and a dining room where you can hang out and get to know other travelers, or simply chill out on the couches with a DVD or cruise the free internet. When hunger strikes, you can cook yourself up a meal in the fully equipped kitchen, which is open from 10 am to 10 pm. But don't worry about breakfast- you can expect a cooked breakfast every morning of your stay (no need to sneak Mom in your carry on).  
Continue Reading